Polyester yarn or foam yarn?
In general, to sew lingerie, I only use polyester thread: bodysuit, panties, bra, … It is for me the thread "goes everywhere", no need to take the lead. You can use it whatever your machine. You will find it in all the haberdashery and the choice of colors is very wide. On the other hand, always choose a quality thread to avoid disappointment.
Polyester thread also offers the advantage of being available in small rolls of various yardages. The foam yarn is on sale in the form of a bulk of 1000m minimum, therefore with a much larger yardage.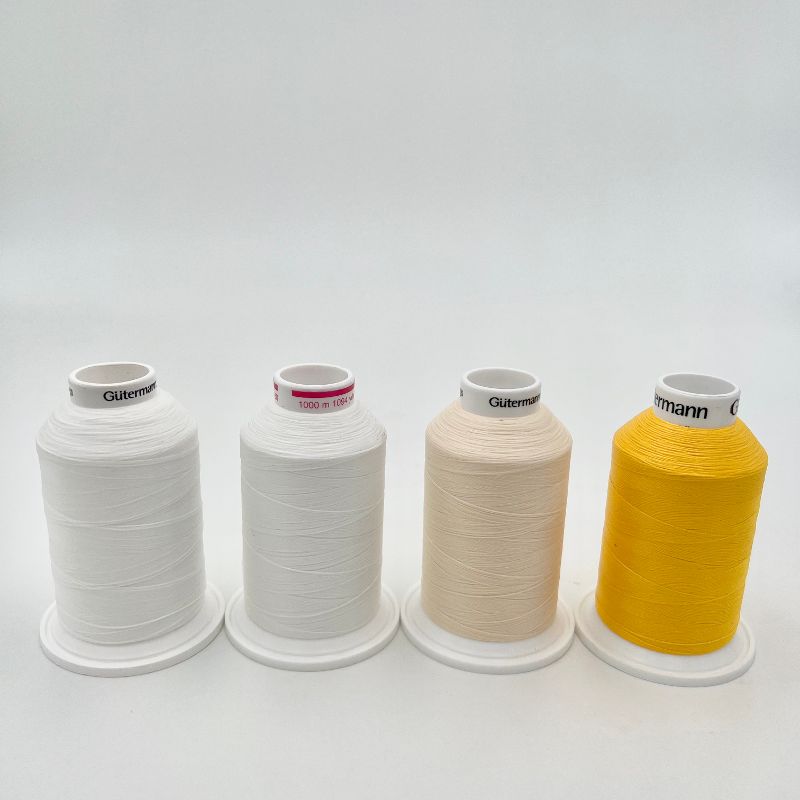 But then when to use foam yarn?
I recommend foam yarn in 2 cases:
the production of bras intended for people who are very sensitive to the touch for whom the polyester thread can be irritating, itchy.
making swimsuits. It's really not mandatory far from it. But in the presence of water the foam yarn "swells". Made with foam thread, the overlock or cover stitch will have fluffiness and will be softer, especially when wet. Personally, I make almost all ready-to-wear clothing intended for the seaside environment using foam yarn. I use n°80 yarn (thicker than n°120: yes, the higher the number, the thinner the yarn!). The swelling will be greater and the finish more aesthetic.
However, be careful: depending on the sewing machine or overlock machine used, the use of foam thread can sometimes be complicated. I personally never had any real difficulty … but I want to make it clear
To summarize
You are starting to sew lingerie and don't want to worry about it, polyester thread will be your ally in lingerie and swimwear.
The foam thread is recommended in specific cases such as the creation of swimsuits for example and in particular if you use an overlocker and cover machine.