Between the quality of the photo, the lighting, the screens of telephones, computers, how can the colors be reproduced most faithfully? (without "correcting" the photos taken).
The purpose of this article is to help you identify the different shades of the colors of the items for sale on the site.
Different shade designations are used on the site to help you identify certain differences.
Preamble
Some items are dyed with my suppliers at my request in order to be able to offer you a complete range of coordinated elastics/hook & eyes.
This is, on the other hand, not possible for all items and in particular textiles, any elastics, …. Indeed the minimum quantity imposed by the manufacturers are incompatible with the retail haberdashery market.
It is for this reason that all the whites, beiges, reds, etc. will not always be exactly identical depending on the nature of the item offered.
However, some manufacturers offer color cards with acceptable minimum orders for items whose stock is managed. But there is white and white, beige and beige …. the shades are endless.
White Colors
Extra white is generally a product that has undergone a bleaching process. Not necessarily very ecological then. But this is yet another topic.
The extra white is therefore to differentiate it from white a more lightning shade. But we are still in the White…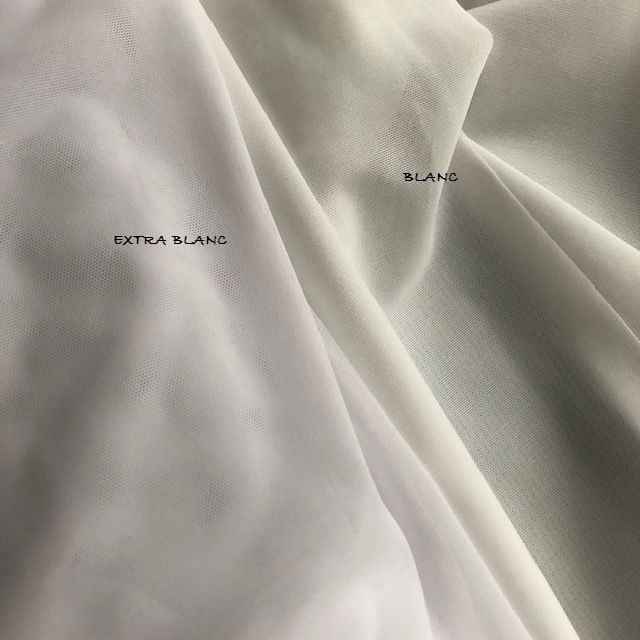 OFF-WHITE / IVORY / CHAMPAGNE
Off-white is the equivalent of greige – it's white with a hint of beige/grey
Ivory/Champagne is a more or less gradation with a yellow tone.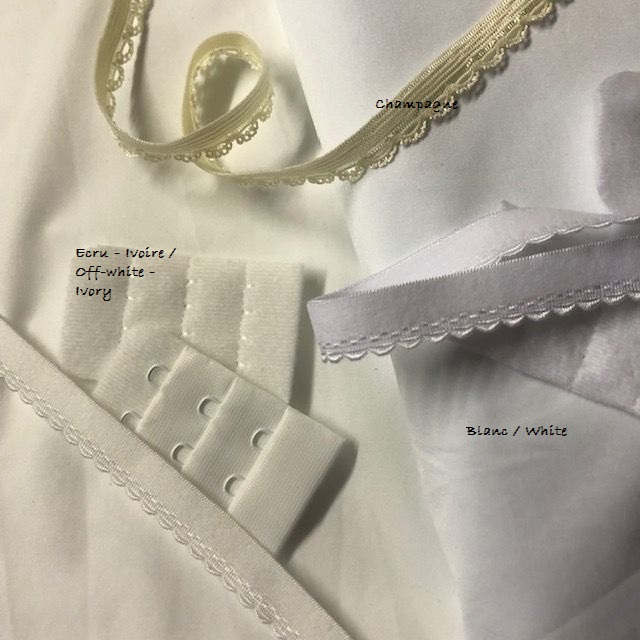 The Beige Colors
The skin color is beige with a pinkish or even orange tone.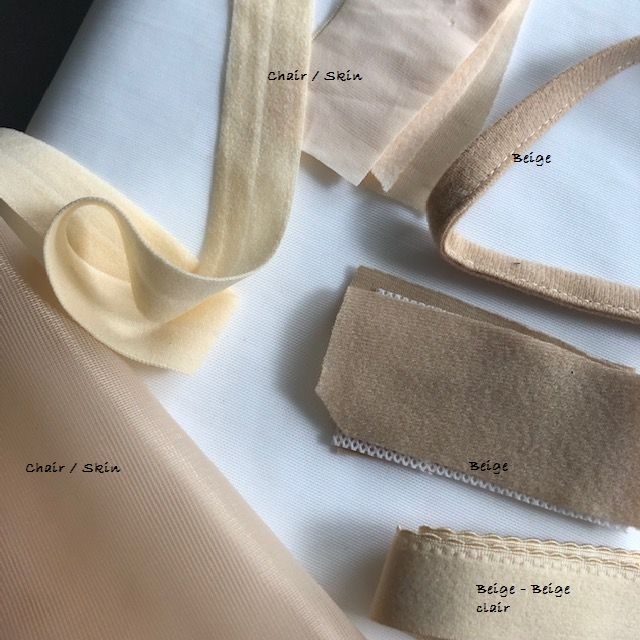 LIGHT BEIGE / DARK / BROWN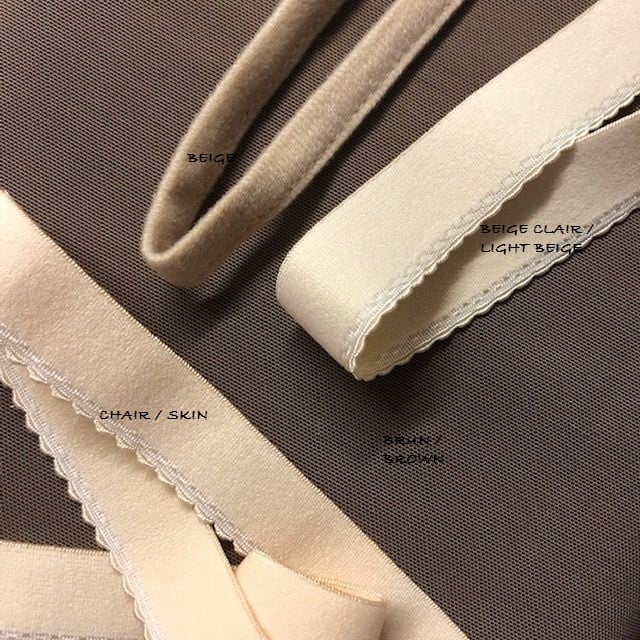 Tips and tricks to remember
For a thin and transparent fabric, the more it will be folded / the more thicknesses there are, the darker the shade will appear to you – When you compare the shades of different items, put them side by side and present them in the same configuration as that of your work. Also remember to take into account the lining if it is visible.
Light plays an essential role – do your tests in daylight. I know I'm also one of those who work in the evening… but that can sometimes play tricks…
And if you are not sure of the choice of shade or the association between 2 items or if you are looking for a very precise shade, do not hesitate to contact me.; it is with pleasure that I would help you in your choice.