The 2 fabrics are suitable for lining bras: cups and front band. These are specific and well-known textiles in the lingerie sector.
The Marquisette
Thin and soft, marquisette is a lining specially designed for bras.
Warp and weft type, this textile is 100% stable and resistant. It is specially used to line the cups, between the breasts and the front band of bras.
The advantage of the marquisette is that it retains the transparency of the lace while guaranteeing the stability, the non-deformation of the work and therefore the maintenance.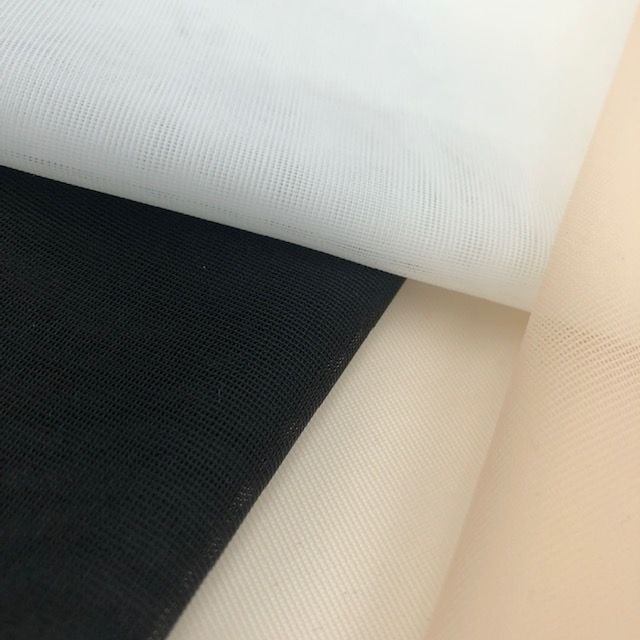 The knit lining
There is another alternative for lining bras: mesh lining (or sometimes named tulle).
Mesh type, this fabric has a slight mechanical stretch of 10 – 20% which promotes comfort (to the detriment of the outfit which is less compared to marquisette). On the other hand, it is 100% stable in the direction of the straight line.
The lining knit is suitable for making small and medium cups; but is less suitable for the lining of the front band.
In general the choice of shades available is greater compared to marquisette.
Advantages disadvantages
The marquisette
transparency: +++
support: +++
comfort: ++
-> cup lining: +++
-> front band lining: +++
The mesh lining
support: ++
transparency: +++
comfort: +++
-> lining of small and medium cups +++
-> front band lining: –